Please welcome author Ilana Waters who is celebrating the release of her box set, The Mage Tales!
This post is part of a virtual book tour organized by Goddess Fish Promotions. Ilana Waters is awarding a $75 Amazon or B/N GC to a randomly drawn winner via rafflecopter during the tour. Click on the tour banner to see the other stops on the tour.
From USA Today bestselling author Ilana Waters: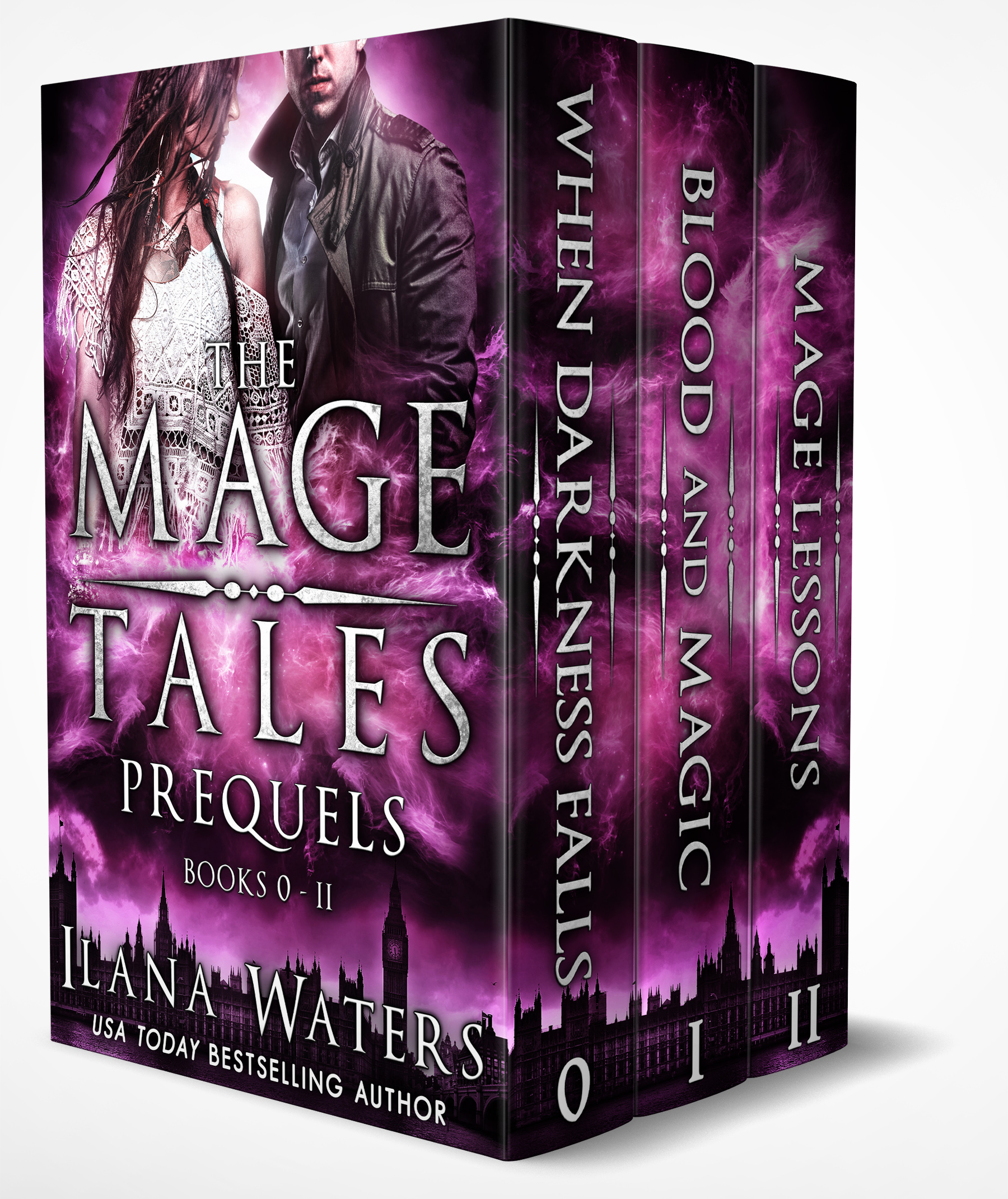 Read and Excerpt of Blood and Magic:
Abigail knew it would take more. They had to make the current even stronger. What was it Mom said about never dropping a hair dryer in the bathtub? She was about to do the equivalent—on a much larger scale.
I need you, she thought to the sky, the sea. The whole world. To magic, to energy, to life itself. We need you. Come to us!
The rain hit the ship like a meteor. Waves rose up over the sides. Tunnels of water bore down. The ship lurched violently from side to side. Abigail rose in the air a little so she wouldn't fall onto the deck. The sound of thunder filled her ears.
But that was nothing compared to the fireworks of electricity coming from the net. The addition of the rain had made it absolutely lethal. The wind blew Cunningham's hair and clothes behind her, as if she were standing in front of a giant fan. She fought not to go backward into the web of death, and even managed to advance several steps. Abigail's heart hammered against her chest. Blood raced like quicksilver through her veins.
"She's getting away!" Abigail shrieked. "Dammit, Titus, do something!"
About the Author:
Hi! I'm Ilana Waters, USA Today bestselling author of the Mage Tales.
I write urban fantasy for those who like it fast, funny, and fierce. If you're into cross-blended creatures (think witch-vampire hybrids and half-breed mages) and supernatural ass-kicking, I'm all over that. Ditto if your book turn-ons are equal parts creepy and action-packed (think ancient cities and crypts combined with beheadings and bombs).
Sign up for my newsletter here, and I'll give you a free book: http://tinyurl.com/zp7q9u8
Website: http://www.ilanawaters.com
Twitter: https://twitter.com/ilanawaters
Facebook: https://www.facebook.com/ilanawatersbooks
Buy link: https://www.amazon.com/gp/product/B07MJT1RWB/ref=dbs_a_def_rwt_hsch_vapi_tkin_p1_i0
a Rafflecopter giveaway